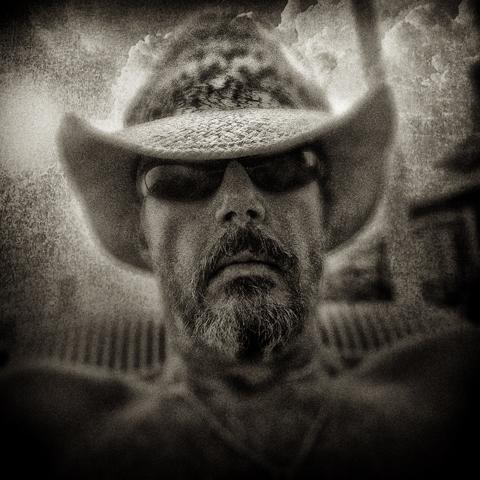 2015

...

BLACK AND WHITE MAGAZINE AWARD FOR BEST THEMED COHESIVE BODY OF WORK

"Making photographs involves both technical know-how and a multi-dimensional set of decisions about applying that knowledge to create visual art. So many things enter into the latter component; decisions based on conscious choice as well as unknowable predilections. An artist's life and experience form a core, more or less solid, around which impressions gather and jostle for attention. That core, and the volume of the material surrounding it, expands as time and attention accrue. The single photograph coalesces will and intuition in a solid, well-rendered sample from the swirling globe.

In short, the longer we live and practice our art, the denser these photographic core samples tend to become.

This series by NYC Manhattan, West Greenwich Village based -based photographer James Pryor represented here, visualizes encounters with the everyday uncanny. "We are all living with ghosts in one way or another," Pryor explains, "be they thrust upon us or conjured on our own." To capture these believable, intensely symbolic visions, Pryor relies on skills and insights honed in a successful career in the world of advertising images, where a desired effect must be achieved with expediency. He combines this experience with intuitive self-reliance to produce photographs that are simultaneously concrete and ethereal.

"All of my images are pre-conceived in one way or another," Pryor affirms. "I draw from the emotional moment presented to me while it is backfilled with years of subtle poetic affirmations." In other words, this long-term analogue photographer—"Shoot, Soup and Loupe" was his pre-digital motto—has found fertile ground with the arrival of new tools and the insights of experience.

Brace yourself before reading this next detail. Pryor uses what he refers to as "deconstructed" lenses on a Hasselblad FlexBody. Deconstructed? "I fracture the 150mm Sonnar and 40mm Distagon lens elements alignment—literally!" In combination with the adjustable focus plane on the FlexBody this provides "a drifting, myopic, blurring depth of field within my imagery." Only a true visionary could travel this willfully destructive path, but its end products are clearly accomplished and justify the means.

In combination with carefully calibrated printing, the optical tools allow Pryor to enter and record pictorial spaces invisible to us in everyday life. When asked if one might refer to these spaces as "alternate realities," he hesitates. "What is tangible and comforting to me," he wrote, "may be absurdly abhorrent or unsettling to others. In the end, I wish to allow the viewer to complete the narrative on their own terms."

Pryor senses a musical structure intertwined with the undeniable spirit presence in his work. "Ghosts, though weightless, dramatically impact the rhythms of our lives. I have focused my eye on capturing life's rhythmic singularity in the moments that are presented to me." He brings to these encounters a parallel set of skills in the auditory realm. "As a guitarist," he admits, "I am drawn to the flats on the scale, the notes 'beneath the notes,' the flats of life." His photographs embrace people who "along with their ghosts are clearly living 'beneath the notes' of society."

Pryor adheres to a concept he refers to as "impact theory," which may have its roots in his advertising work but has flourished due to his desire for catharsis through visual art, the accumulation of experience and impressions that has intensified over the years. "I want people to feel compelled to comment and take a position on my imagery, be that pro or con. Indifference is a slow death to all artists. Engage the viewer with your intentions and impact them with your passion."

Fantasy, then, finds common ground with challenged lives in photographs that Pryor freely describes as "self promotion of my personal feelings and beliefs." Watch yourself looking at Pryor's photographs. Understand that your reactions derive from your own core of beliefs and opinions. As you navigate the psycho-spiritual labyrinth of these photographs, keep close watch on your heart and soul; the photographer has gone to some length to build the maze and invest it with potential hazards. As Pryor describes the content of his work, "Dreams, imagination, despair, cavernous loss and the realities of life delicately commingle on a two-dimensional platform." Sounds like a photographic Minotaur to me."

. . . George Slade

><><><><><><><><><><><><><><><><><><><><><><><><><><><><><><><><><><><><><><><><><><><><><><><><>


James began his commercial photographic career by making the perfect product jump off the printed page!

Establishing his first advertising agency in 1985, he created one of the most respected studios in the country, achieving success in high tech, pharmaceutical, semiconductor, consumer product and fashion industries. Garnering notoriety, he created imagery for national and international advertising campaigns. Having the vision to see where trends were heading, each image created was crafted specifically to resonate. Award winning brochures and annual reports for some of the largest companies in the United States and abroad followed, establishing his credibility alongside his personality and character as a trusted and creative image maker. While James would always find time to pursue his fine art photography, for him the deep passion of "self expression" was missing. He began to pursue more personal impressions. His and images combine into subtle emotions that engage the viewer.

James has always believed that one should put to print what stimulates. In his printing methods, both traditional and digital, he established a method of producing "textural dimension", utilizing both processing with exposure enhancement and digital refinement. All subject matter is conceptualized for impact, implemented and transferred to print by love of the craft.

"My images play both in emotion and technique, while portraying private thoughts as public displays. Being born a true Taurus, I find myself emotionally divided as to exhibit my impressions while guarding my intention. If my images are to be taken literally, then let the viewer come to respect my work as simply honest. Whether my subjects are human figures, places or themes, all interpretations remain emotionally confined within a single dimensional print; this art is my passion."

In his development as an artist, James has held fast to his impact theory and sense of self. Having studied psychology, philosophy and a little theology, his visual environment is one of awakening. His images explore reactions to strength, weakness, assertion, submission and the beauty that surrounds.

James is commissioned both commercially and personally.